How do I create an Account?
To signup for an Organization or Opportunity, users will need to have a Bloomerang Volunteer account. Visit app.initlive.com and select "Create your Account". Users will need to provide a First name, Last name, and email address to create an account.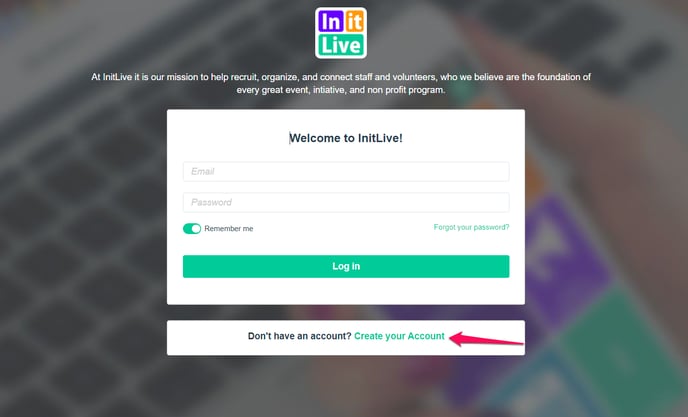 Alternatively, accounts can be created when users are sent a signup link by either an Organization or Opportunity Manager. When a user opens the link they will be directed to a Public Page that will have a Sign-up button that will prompt the user to enter their email address. If the email address is not already associated with a Bloomerang Volunteer account, the user will be walked through the account creation steps.