How do I create an Account?
To signup for an Organization or Opportunity, users will need to have an InitLive account. Creating an account with InitLive can be easily done by visiting app.initlive.com and selecting the "Create your Account" button. Users will need to provide a First name, Last name, and email address to create an account with InitLive.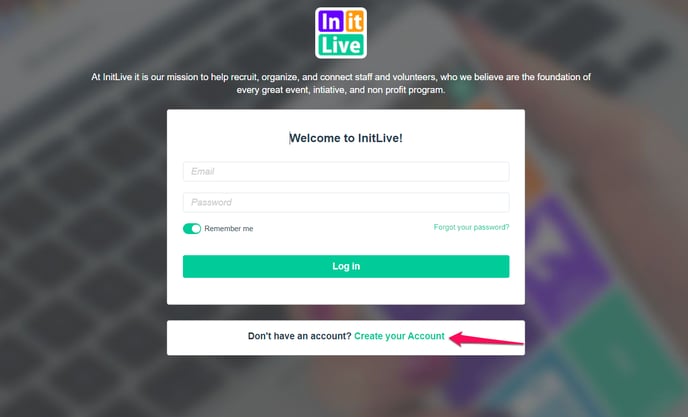 Alternatively, accounts can be created when users are sent a signup link by either an Organization or Opportunity Manager. When a user opens the link they will be directed to a Public Page that will have a Sign-up button that will prompt the user to enter their email address. If the email address is not already associated with an InitLive Account, the user will be walked through the account creation steps.