How do I log in to InitLive?
To log in to InitLive users can go to app.initlive.com and enter their account details. In order to log in, the user must enter their username, the email associated with the account, and their password.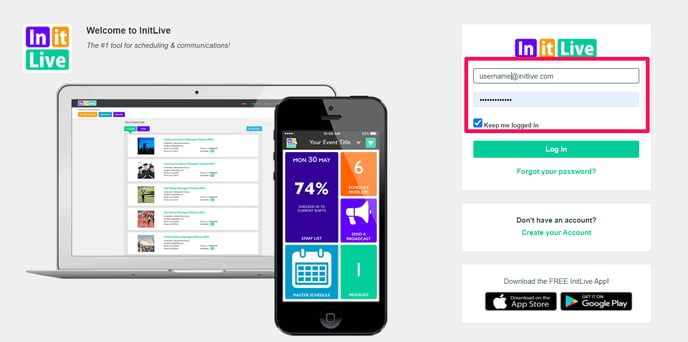 Alternatively, users can log in when they are sent a Public Page link and select the signup button when they are not already logged into the system.