How do I log in to Bloomerang Volunteer?
Log In to the App
To log in to Bloomerang Volunteer, go to app.initlive.com. Enter the email address and password for your account.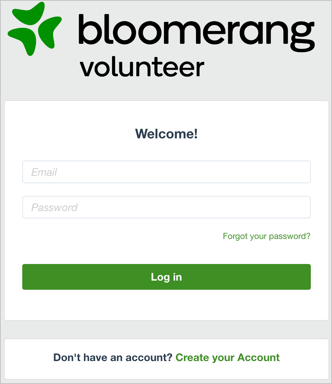 The home page opens.
Log In to an Organization or Opportunity
To log in to a specific organization or opportunity, use the Public Page link. On the Public Page, click Signup and enter your email and password.

Existing Account
If you have an existing account, we'll ask you to enter your password. To reset your password, click Forgot Your Password?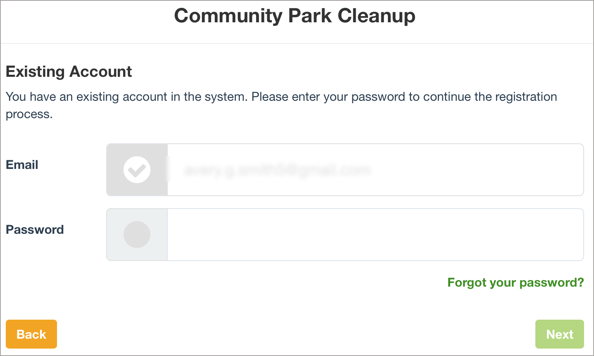 New Account
If you don't have a Bloomerang Volunteer account, after you enter your email address, we'll ask you to create an account.
Enter your information, agree to the terms and conditions, and then complete the CAPTCHA security verification.
We'll create your account. You can now sign up for the organization or opportunity.