Configuring Availability
Before you're ready to start collecting Availability information from your Staff and Volunteers, go to the General Settings and turn the 'Collect Availability for this Opportunity' setting to ON.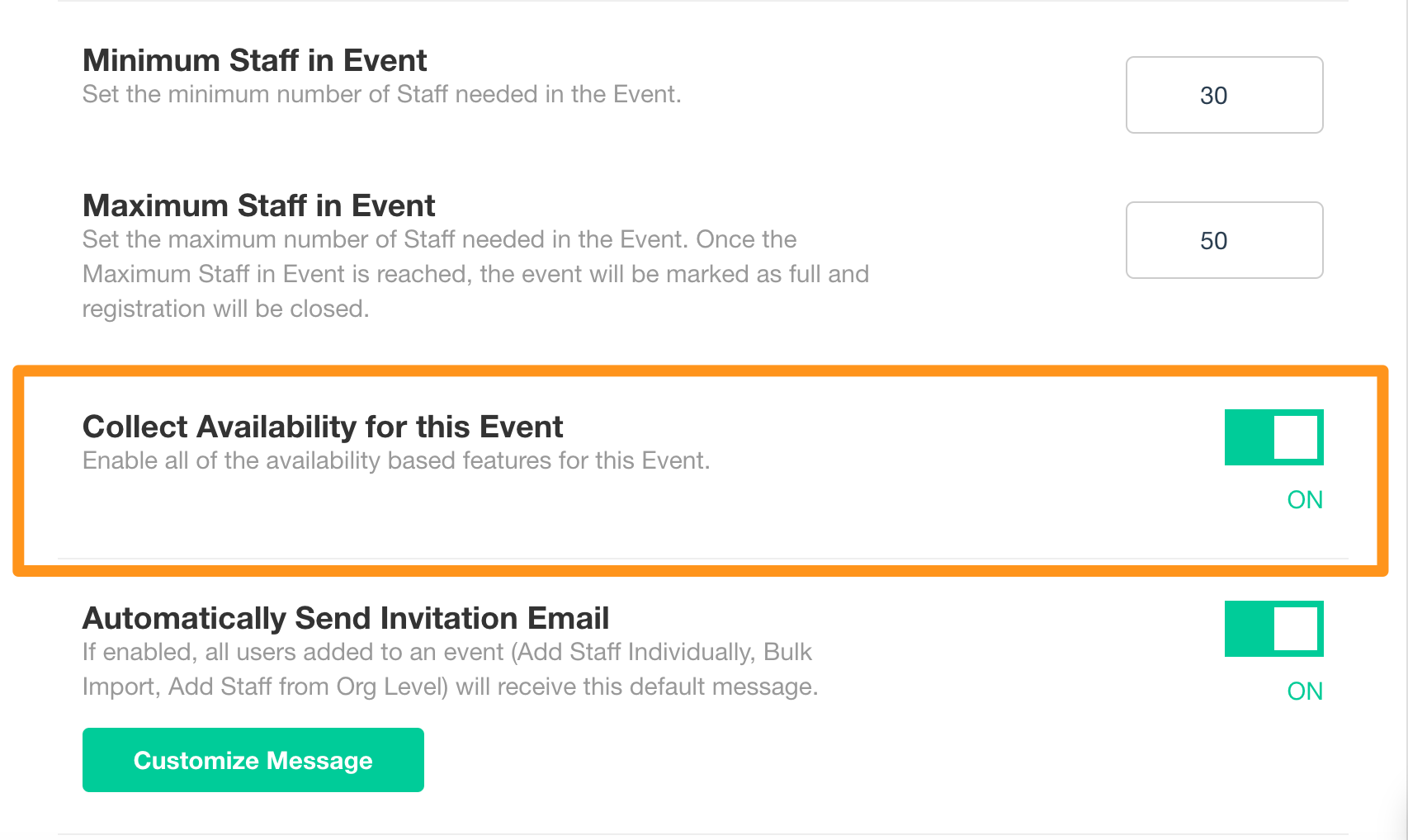 Then, head to the 'Self-Signup Settings' area of the Recruitment tab and turn Availability ON during Self-Signup.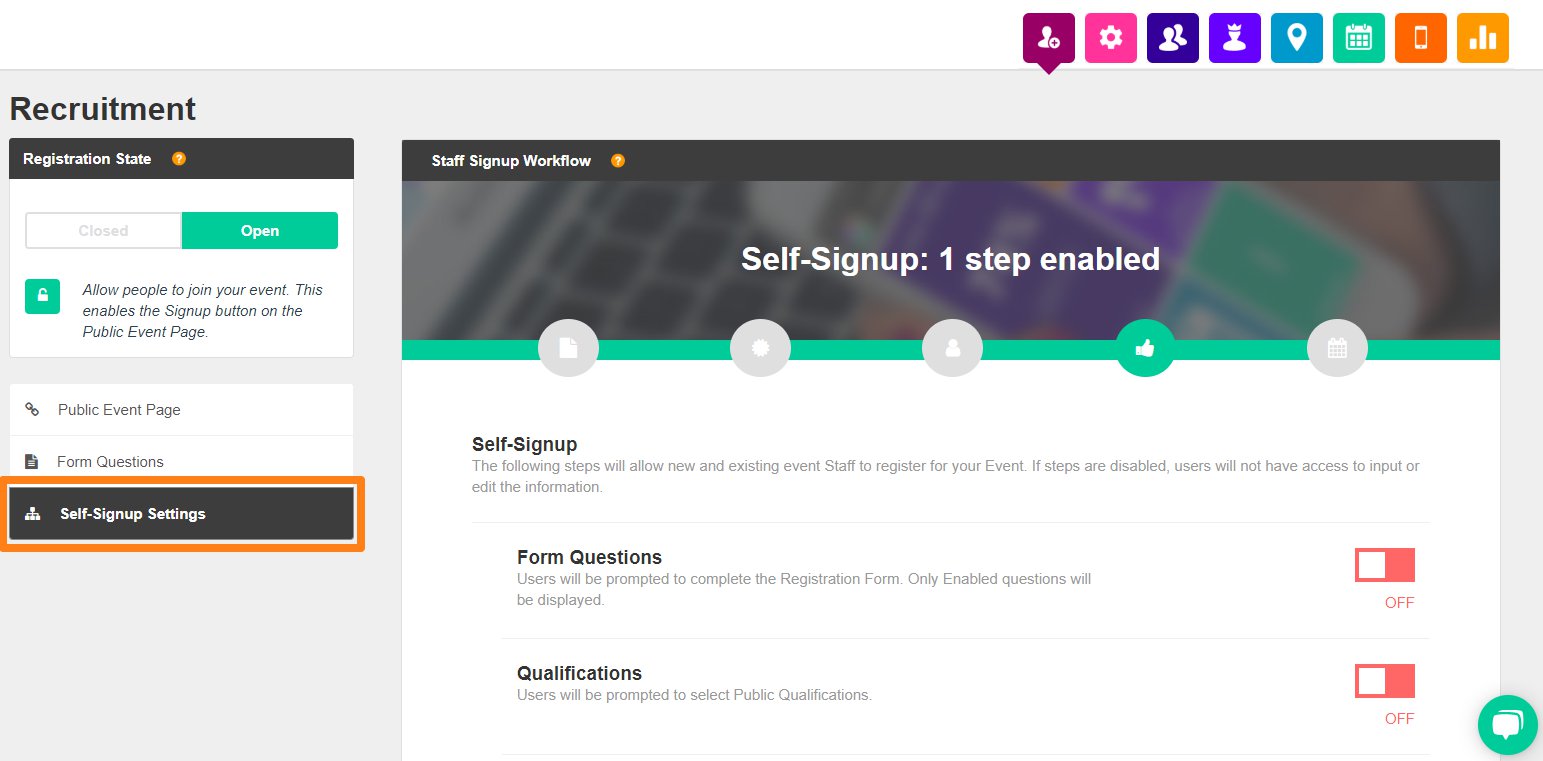 Before sharing your Registration Signup Link for Recruitment, you can preview the Availability module using the 'Preview Signup Example' option.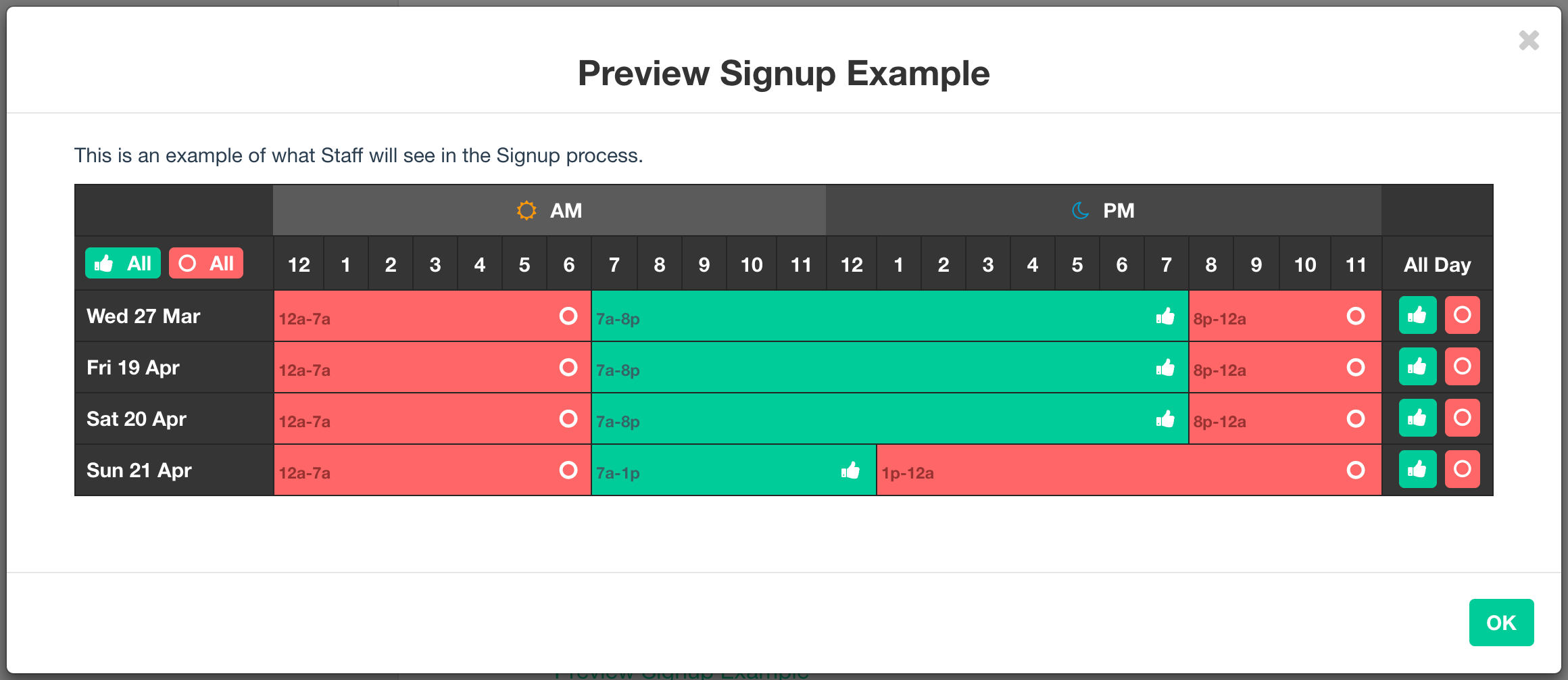 When Availability is enabled in the Self-Signup Settings, it will be added to the recruitment process for volunteers. They will have access to input their availability from the Registration Signup Link.
Scheduling Against Availability
To ensure your schedule has no conflicts with your Volunteers' availability, InitLive lets you view and print out an 'Availability Report'. To check this out, navigate to the Reports tab and scroll down to the bottom. Click 'Download' and you'll have a .csv file of all your Staff's availability.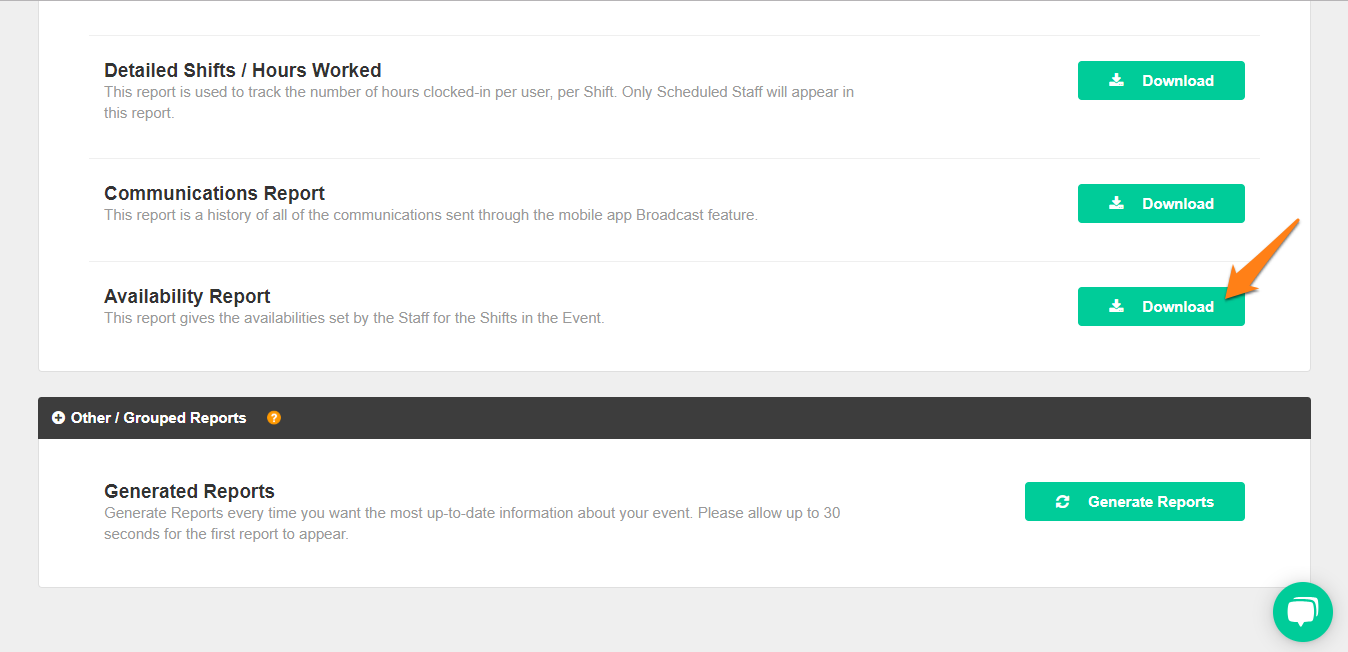 When creating a Shift, you can Schedule Staff directly from the Shift pop-up. This allows you to Schedule against the Staff availability as well. You can apply whatever filters you'd like and the list will display all Staff who are available during the time of your newly created Shift and who match your selections. Any conflicts will be marked with the icon that relates to the type of conflict. There is a legend along the top to help make sense of these icons. You can also check off the 'Show Unavailable Staff' box if you want to see the Staff members who are not available.