Managing your Profile
As a Volunteer, you may need to update your Profile and the information attached to it. Here's how to manage your Profile, and make changes to your Personal Information.
To make any changes to your profile, click on the profile card in the top-right corner of the InitLive web tool. Then click on 'Edit Profile'.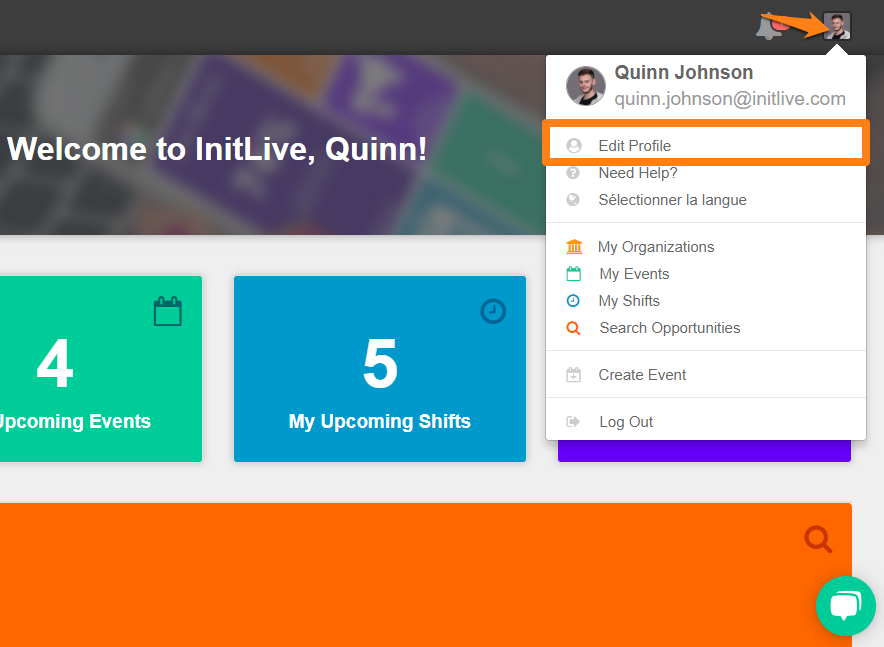 Here, you can make changes to your Profile Picture, Bio, Password, and other details. Each section will have a blue 'Edit' button that allows you to edit the information in the panel. To change your password, for example, scroll down about halfway and click on the highlighted 'Edit Password' text.

You will be prompted to enter your old password and then the new one you wish to replace it with. Enter your new password again and then click 'Save Password' and you're good to go!

You can also change your Profile Picture with ease by clicking on the 'Upload Picture' button right under your current picture. This will prompt you to choose which photo to replace it with. Once selected, hit save and your picture has been updated!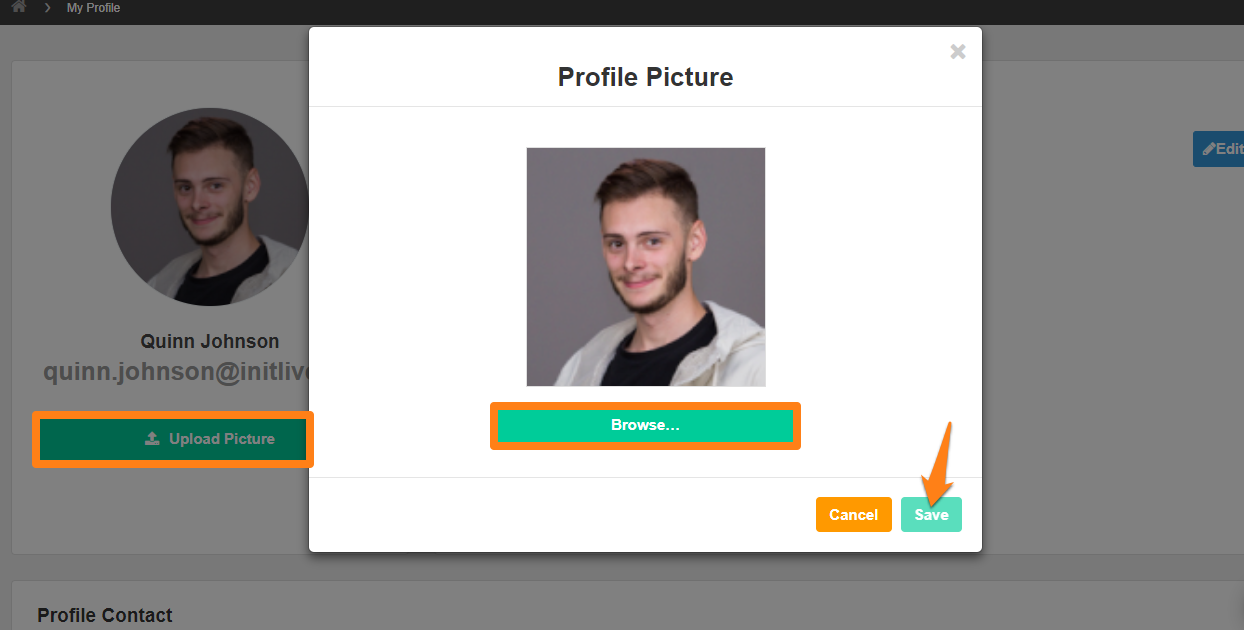 That covers the basics of your personal Profile!