How do I Edit My Hours?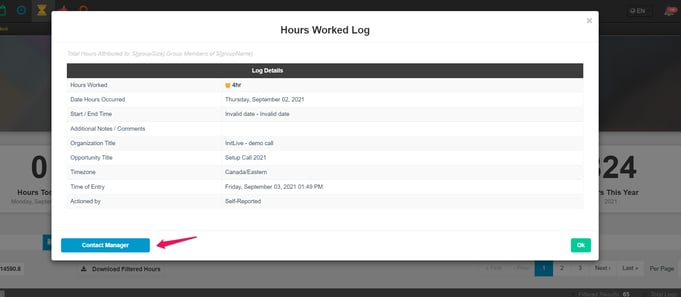 Once you have submitted Hours Worked, only the Manager for the Organization or Opportunity can edit the hours to make adjustments. If you need to adjust your Hours Worked:
Go to the My Hours Worked page.
Select the overview for the entry that needs to be edited.
In the pop-up, select Contact Manager to contact the Manager to request an adjustment to your hours.