How do I create an Email Automation?
An Email Automation can be created from the Email Communications tab under the Manage Automations section. When accessing the Manage Automations tab you will see the default automation, as well as any other created ones. To create new automation you will go through these steps;

First, you will select the Create new Automation button that will open a pop-up with the automation types to choose from.
- Pre/Post Shift
- Welcome
- Manual Approval
- Birthday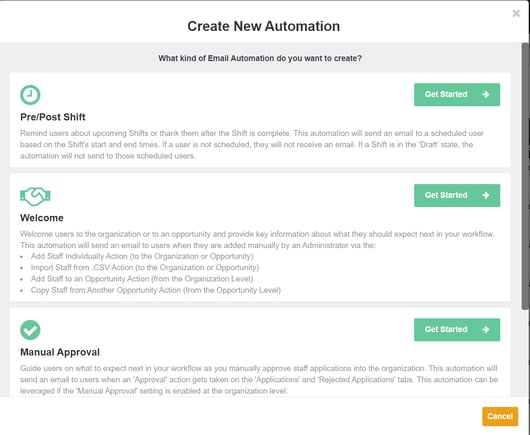 After selecting the type of automation you will be presented with the settings pop-up where you will configure the Template to be used, who will receive the automation, and when the automation will send.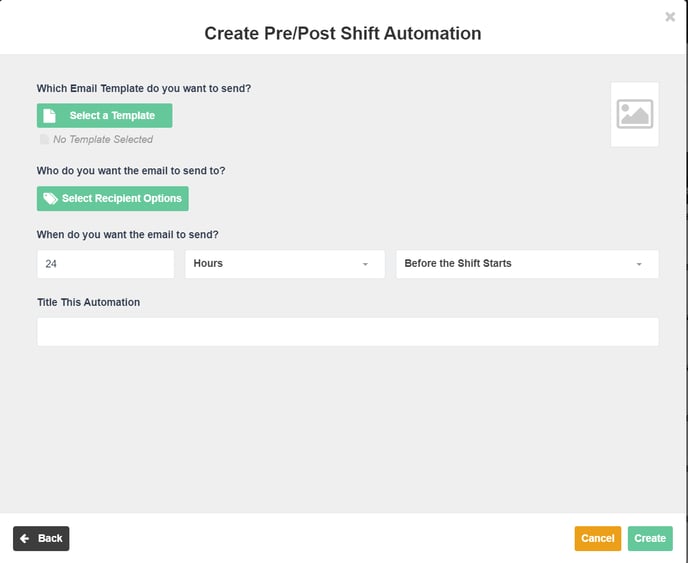 Now that the template has been selected, and the recipients have been configured, whether by tag or not, you will give the automation a title and save the automation. Once it has been saved it will appear in the Manage Automations list and can then be enabled or disabled, depending on whether you are viewing it at the correct level (Organization or Opportunity).