Use Event Qualifications to tag Staff members with certain skill-sets, attributes or certifications in your Event.
Event Qualifications work the same way as Organization Qualifications, except they apply only to the Event itself. To manage your Event level Qualifications, navigate to your Event, then Roles & Qualifications. Select the Qualifications tab in the top-left to see your list of current Qualifications. You can also add Qualifications from here. When Qualifications and Roles are linked, users will not be able to select any Roles/Shifts if they do not meet all of the associated Qualifications. To add a new Qualification, click 'Create new Event Qualification'. You will be prompted to fill out the Qualification details. This pop-up almost exactly mirrors that from the Organization level.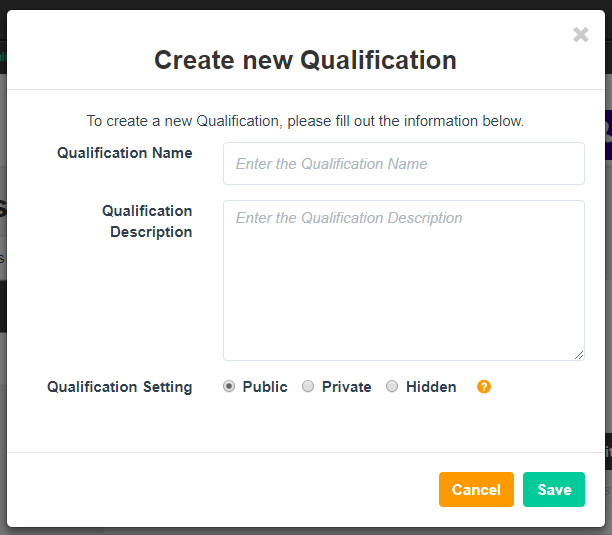 Qualifications can be carried over from the Organization to the Event level as well, which means if a Staff member has already answered the question at the Organization level, they won't be required to answer the same question at the Event level. This helps to reduce duplicate and redundant data. You can choose to require these Organization Qualifications within your Event by clicking 'Select Organization Qualifications'. You can also choose to 'Copy Qualifications from another Event'.