How do I display my Public Opportunities?
InitLive is now Bloomerang Volunteer—a new name, a new look, and a new integration. Bloomerang Volunteer works just like InitLive. You can do everything you always do, and in the same way.
To display Opportunities on the Public Organization Page, set the Opportunity visibility to Public under the General Settings. This can be done by either the Opportunity Manager of the Organization Manager.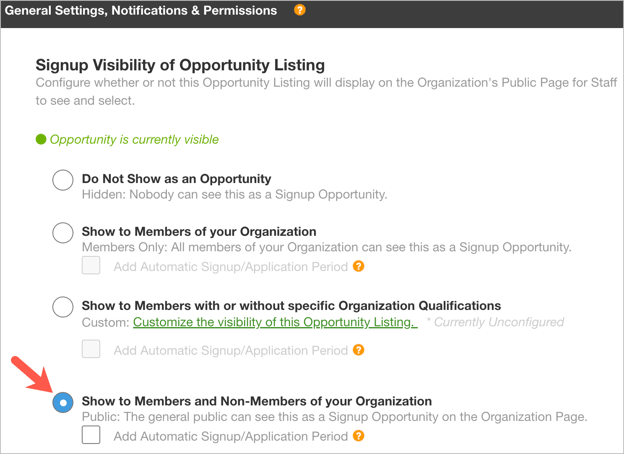 When the visibility of the Opportunity is set to Public, all new users that are coming into the Organization will be able to see what is Live or Upcoming to get an idea of what type of Opportunities will be available to them when they join your Organization.
The Manager also has the option to display one of the following on the preview card:
Open Shifts
Open Spots
Staff Needed
This is set in the Opportunity Public Page Details.