Everything you need to know about the mobile app as a Volunteer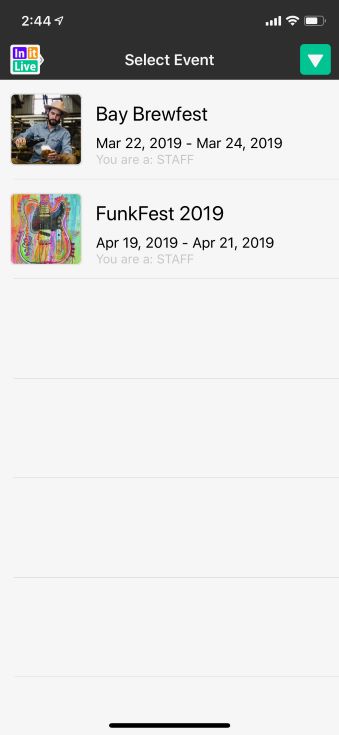 Opportunity List
When you first log in to the InitLive mobile app, you'll see this list view of your Events. You can see what Events you have Shifts in, the dates of each Opportunity, and you can filter/sort them using the green arrow button in the top-right of the screen. You can click on any of these Opportunities to see more details.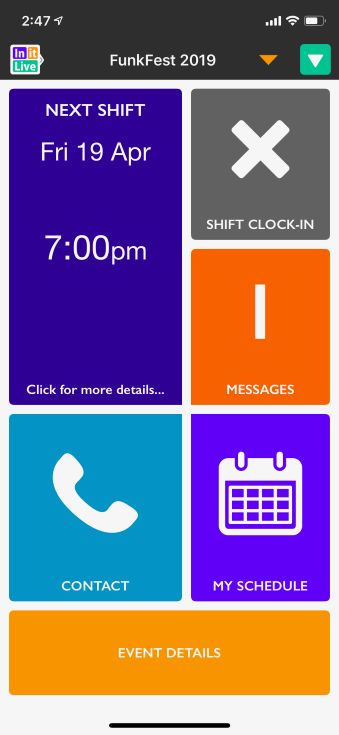 Event Page
If your Event Manager has made the Event live (enabled it on the mobile app), selecting it from the list brings you to this page. Here you can see a few different tiles that give you an overview of your Shifts, Messages and more. You can view your next scheduled Shift in the biggest, blue tile. You can click on it to get more information. If you need to get a hold of an Event Manager or Supervisor, you can do so through the 'Contact' tile.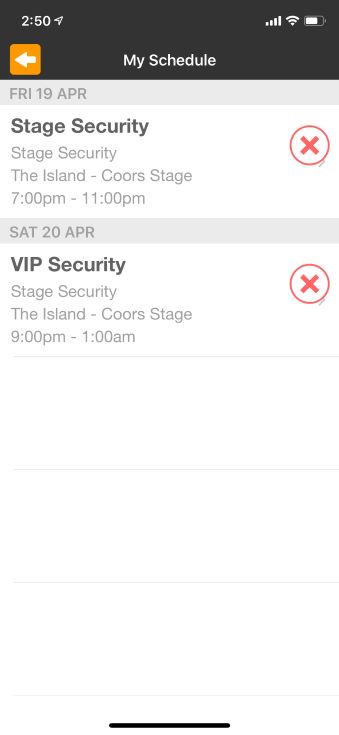 My Schedule
If you click on the 'My Schedule' card in the bottom-right, you can see your entire schedule for the Event. This allows you to see a quick overview of your Shifts and your current status (clocked-in or clocked-out). You can also click on the individual Shifts to get more information such as Location Details, Venue Address, etc.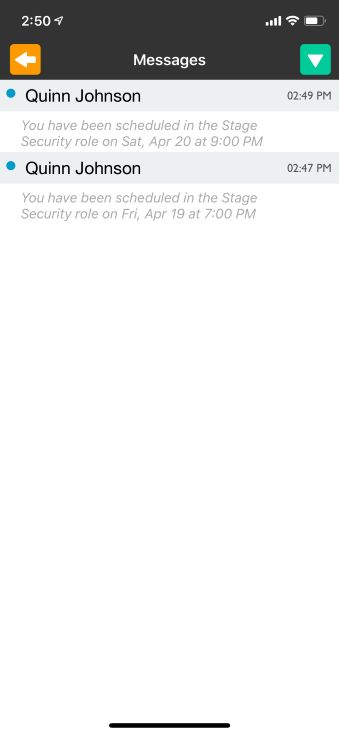 Messages
Clicking on the Messages tile lets you see your inbox. You can see messages for Shifts you've been Scheduled for, or any other type of communication sent your way. You can remove messages or reply to them from here as well. *Any broadcasts or direct messages from Event Staff will appear in this inbox, so we do recommend allowing push notifications for the InitLive mobile app.*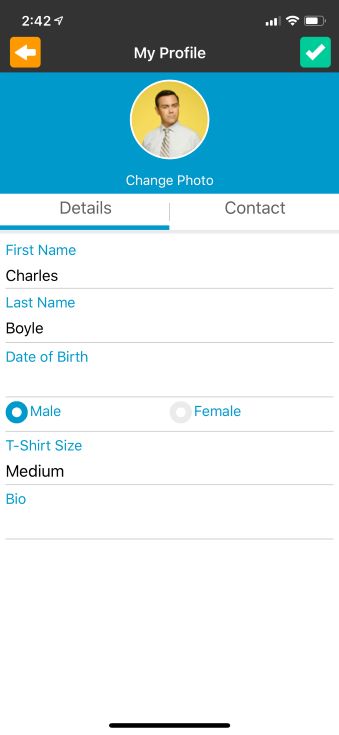 My Profile
Your profile is where your personal data lives in the mobile app. Here, you can upload a profile picture to further customize your account. You can also record information such as your t-shirt size and contact information. *The details entered in your profile can be seen by Event Managers—please do make sure your contact information and other details are accurate.*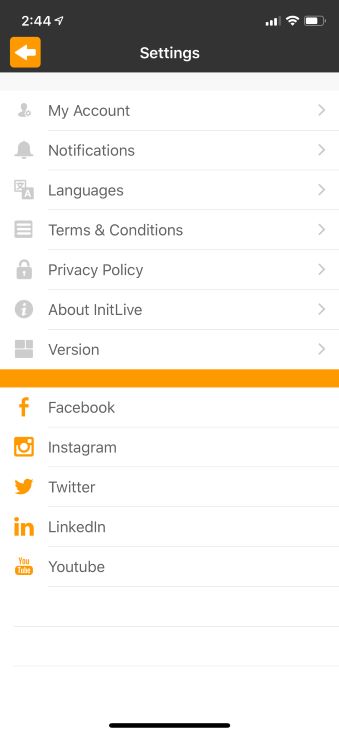 Settings
Quite simply, any preferences and settings can be changed/adjusted from here. Some useful things you can adjust include your notification settings, preferred language and, under 'My Account', you can reset your password.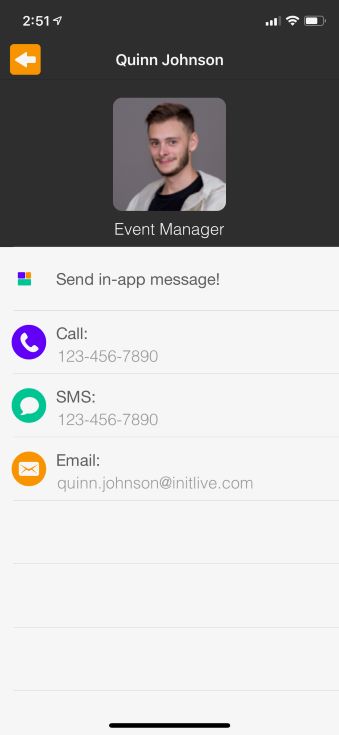 Contact (Event Manager)
From within an Event, clicking on the light-blue tile will bring you to this page. Here you can contact someone on the Management team for your Event. You can contact them in a few ways, including in-app messages or even via phone.