Getting Started as an Administrator
How do I navigate my homepage?
The homepage in InitLive is universal and available to all users whether you are an Organization Manager, Opportunity Manager or Staff.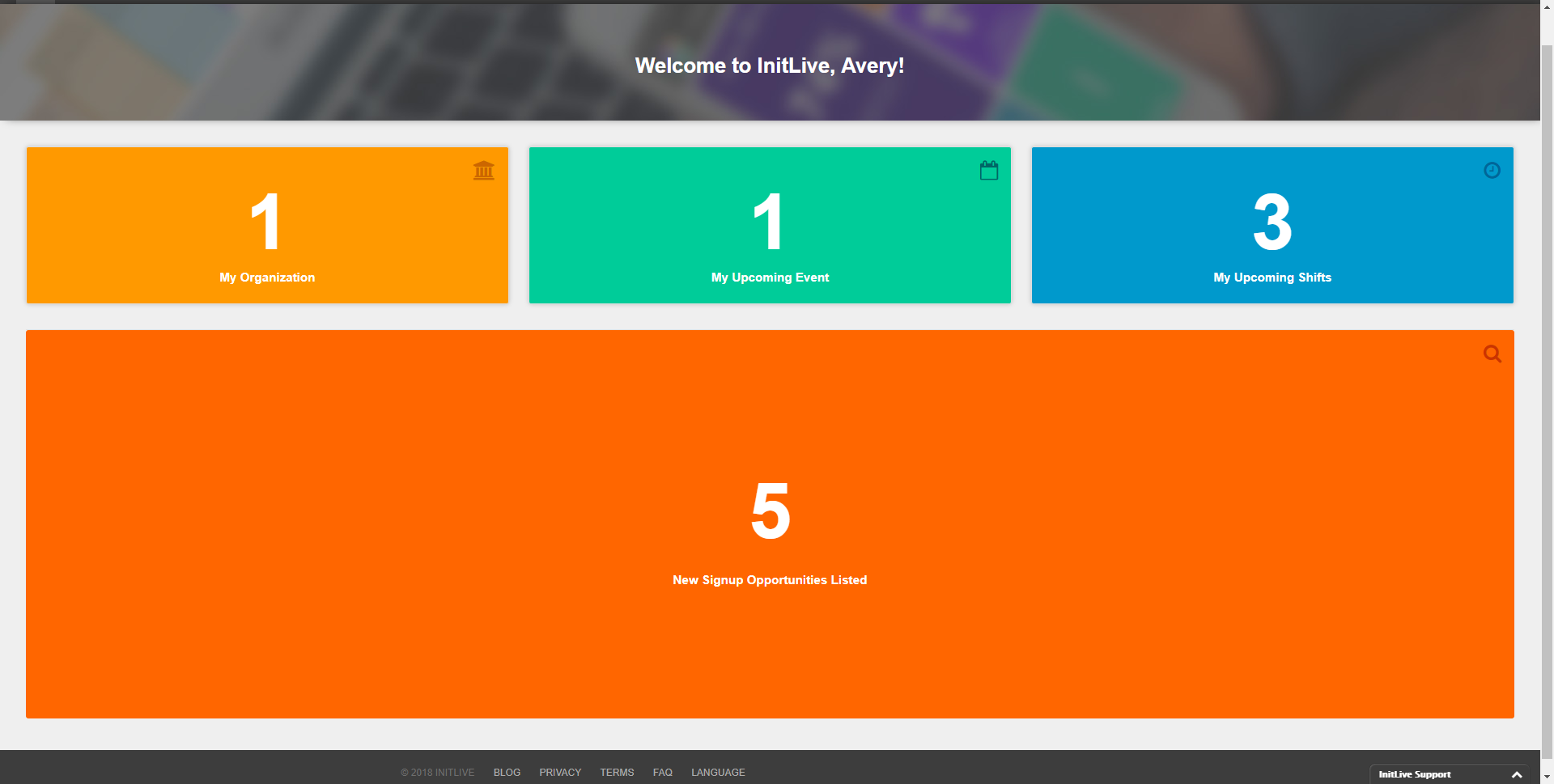 Your homepage is designed to provide you easy access to your data in the context you need, whether it is at an Organization, Opportunity or Shift level. Organizations are the highest level within InitLive - housing Shift, Staff, and Opportunity data in a central database. Alternatively, Opportunities contain data related to a specific start and end date. The Upcoming Shifts tile will display your scheduled shifts across Opportunities and Organizations; This is a personalized view of your schedule.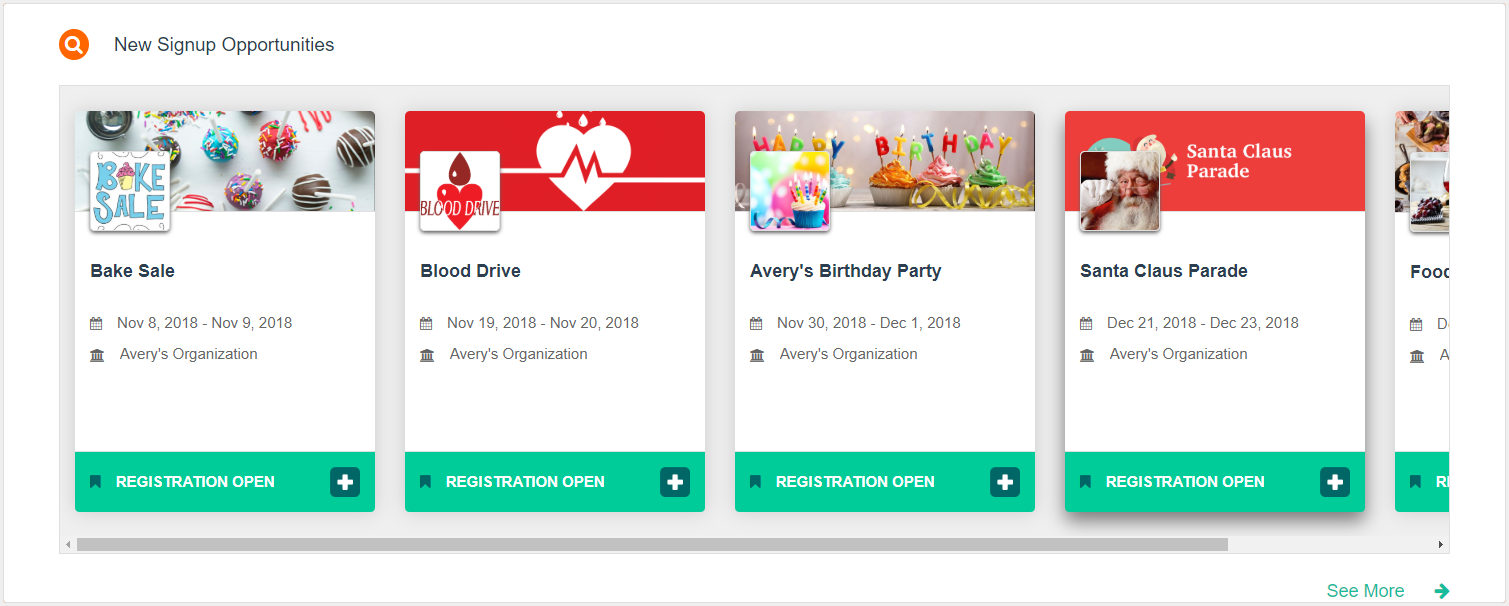 Click on the 'New Signup Opportunities' tile to view other Opportunities that have been created in your Organization(s). This tile gives you easy access to register for Opportunities that you aren't yet a part of. Clicking on a Signup Opportunity will lead you to the registration process for the Opportunity. Once you've completed registration, this Opportunity is no longer listed as a Signup Opportunity and will instead appear in the 'Upcoming Opportunities' tile.