Why is my account locked?
InitLive is now Bloomerang Volunteer—a new name, a new look, and a new integration. Bloomerang Volunteer works just like InitLive. You can do everything you always do, and in the same way.
If you have been having issues remembering your Bloomerang Volunteer password when trying to log in, your account will be locked after 20 attempts of the wrong combination. If you have made several attempts to log in, using the forgot my password option is recommended to avoid having the account locked.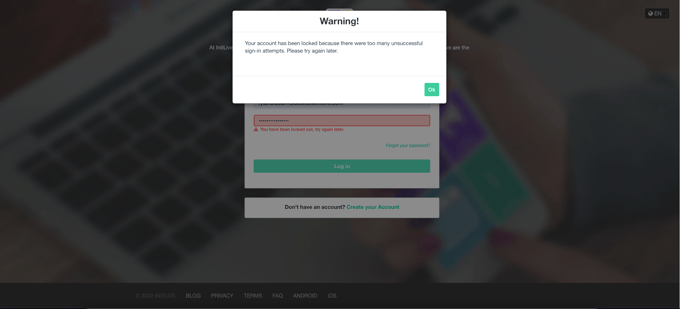 If your account does become locked, it will be available again for logging in the following day. If you are still experiencing issues we recommend that you reach out to supportvms@bloomerang.com for assistance.