What displays on the Shift Preview?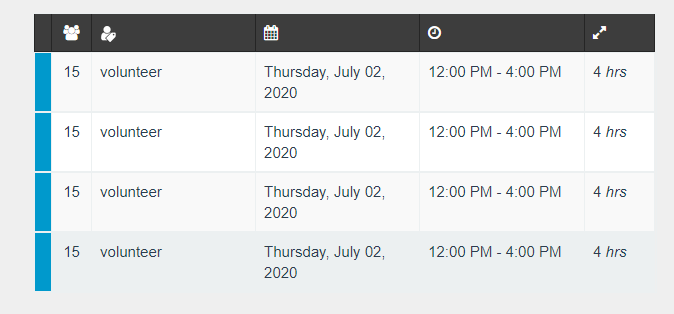 There are three views for Shifts Preview. There is the List view, Card view, Calendar view. The List view will display the following;
Role
Open Spots
Date
Time
Length of Shift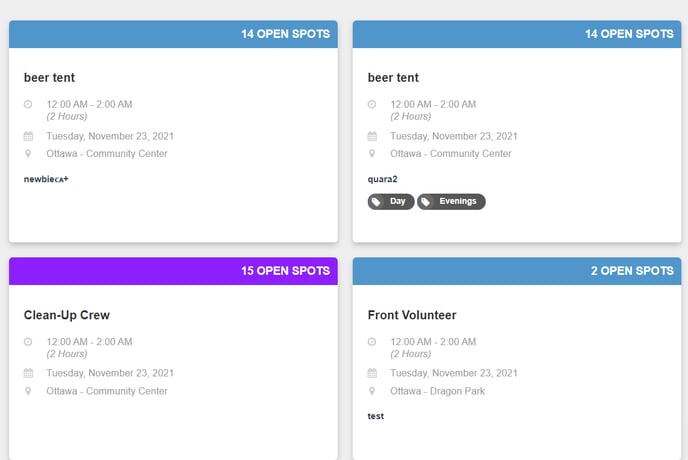 The Card view will display the following;
Role
Date and Time
Location
Shift Title & Description
Open Spots
Tags
The Calendar view will display the following;
List of Shifts on each day
See more button if there are more shifts than can be displayed.
If you have turned on Shift Previews for your Opportunity, there are a few options that will be available for the Shift Preview. Users are able to select a view, filter by date, role, and location as well as filter by any Shift Tags that have been assigned by the Manager.
The first option is the view of the Shifts, there is a list view, card view, and calendar view that will each present different details and information on the Shifts. The default view when a user comes to the Public Page is the Card view.
If the user wants to only see previews of a certain Role, then they can choose to only see that one Role or to see all Roles.