How do I SignUp for more Shifts on the Mobile App?
Users are able to signup for more Shifts for any Opportunities they are already a part of through the InitLive Mobile App. There are multiple places that you are able to do this from within the App.
The first place is from within the Opportunity itself. To signup for more Shifts from the staff/volunteer dashboard all you need to do is navigate to the My Schedule tile and there will be an option to signup for more Shifts within that Opportunity. You are also able to use the green dropdown from the main dashboard page and choose the Signup for More Shifts option.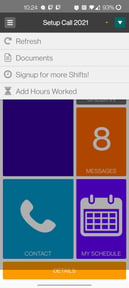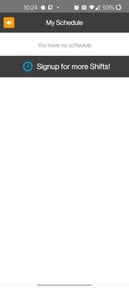 Users can also select more Shifts from the My Upcoming Shifts Page on the left Nav Bar. This will open a web view of the main system and allow you to select the Opportunity you wish to signup for more Shifts within.