How do I search for new Opportunities?
to find new Opportunities to sign up for you will want to check the "New Signup Opportunities Listed" tile upon initial login to InitLive. This will present you with the preview cards for all the Opportunities that are available to you.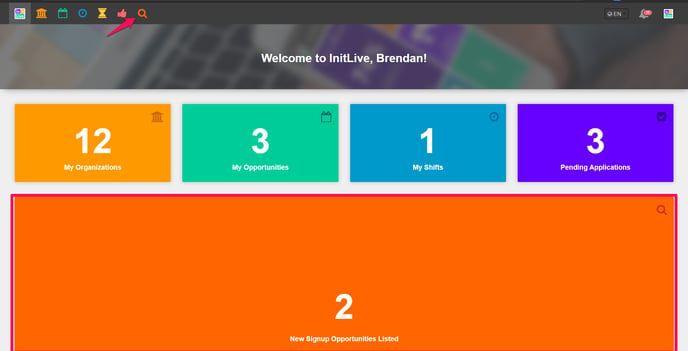 You can also use the "Search Opportunities" shortcut at the top of the page, which will let you narrow down by Organization and when the Opportunity is occurring.