How do I move users from Waitlist to Scheduled?
There are several areas that which staff/volunteers can be moved from the Waitlist to be scheduled within the Shift Role. Managers can move users from the Waitlist to Scheduled from within the Shift pop-up while looking at the Role details. This can be done from any view of the Schedule tab by clicking on the Shift and opening up the pop-up.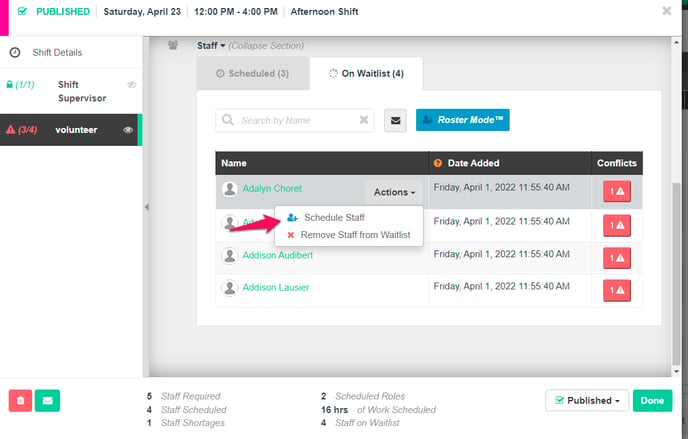 The recommended method for moving users from the Waitlist to being scheduled is the Scheduled Roles view of the Schedule Tab. The Scheduled Roles tab allows Managers to enable a column that contains all users on the Waitlist and easily move them to scheduled from the column without having to open up the Shift pop-up.