How do I find an Email Template?
You can find your saved Email Templates in the "Send Message" pop-up.
Navigate to your "Send Message" pop-up and access your templates using the "Select Template" button.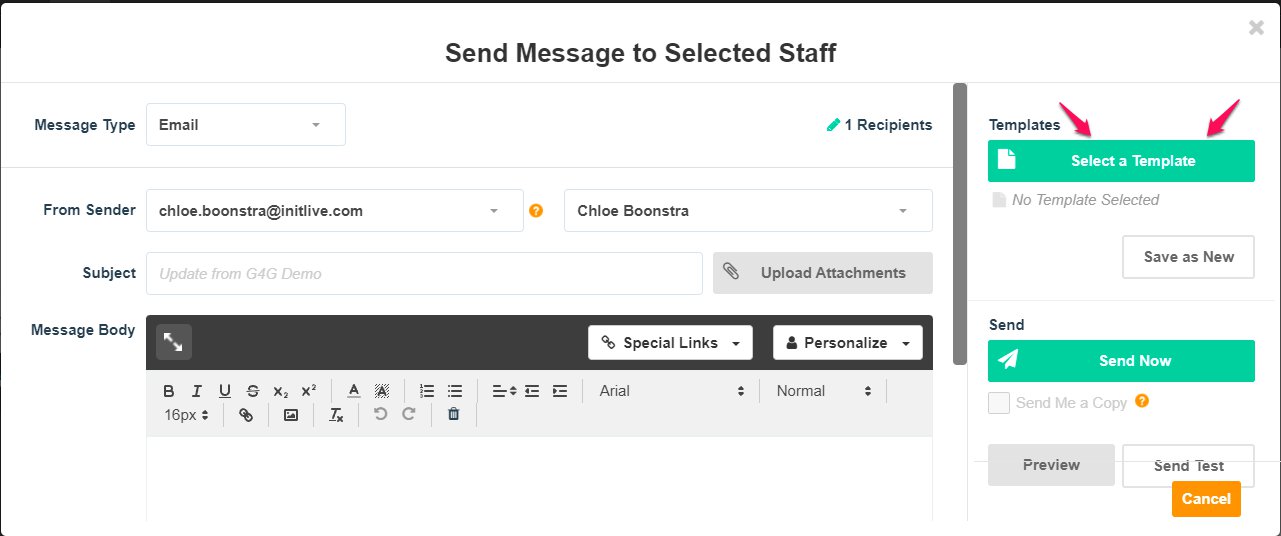 You'll then be provided with a list of all the available templates. From there you can select the template you wish to use, and insert it into your email.