Making sure your Volunteers make it to every single Shift is super important! Here's how you can remind your Volunteers of their schedules before the Opportunity.
Manually sending schedules:
You can always send a Staff member's schedule to them from the Staff list using the 'Take Action' button. To do so, navigate to the Staff list, select the Staff members you wish to send schedules to using the checkboxes along the left-hand side of the list, and click on the 'Take Action' button. Then, select 'Send Personal Schedule'. You can include a custom message if you would like to, and click 'Send'. This method will send the schedule immediately.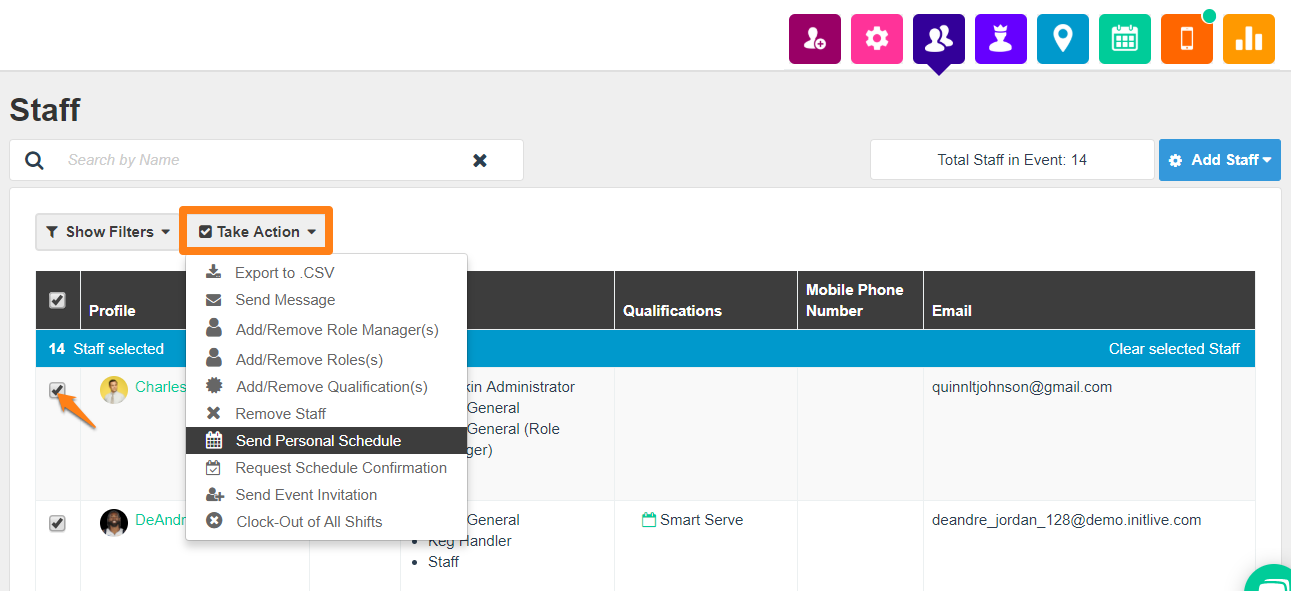 Automatic reminders:
You can also set a pre-scheduled date and time to send out the schedule to Staff. To do so, navigate to your Opportunity Settings and then select 'Shift & Schedule Settings'. There you will see an option to 'Automatically Send Personal Schedule'. Click 'Add Date' to get started.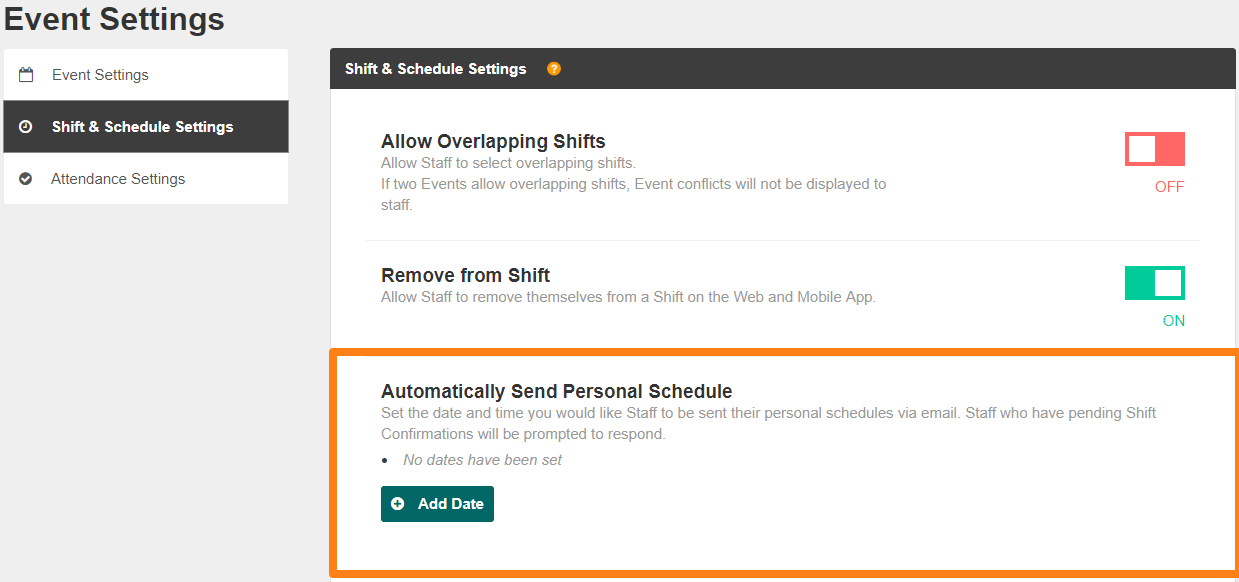 You can then choose between two different options when scheduling this reminder. You can choose to set a custom date and time, or you can set the reminder for a specific time period leading up to the Opportunity. The latter option (shown below) allows you to set a specific date and, time prior to the Opportunity start date, at which the Schedule reminder will be sent to your Staff list. Whichever method you choose, you can always set multiple dates/intervals. Please note, along with the Schedule reminder, anyone who has pending Shift Confirmation Requests will be prompted to respond.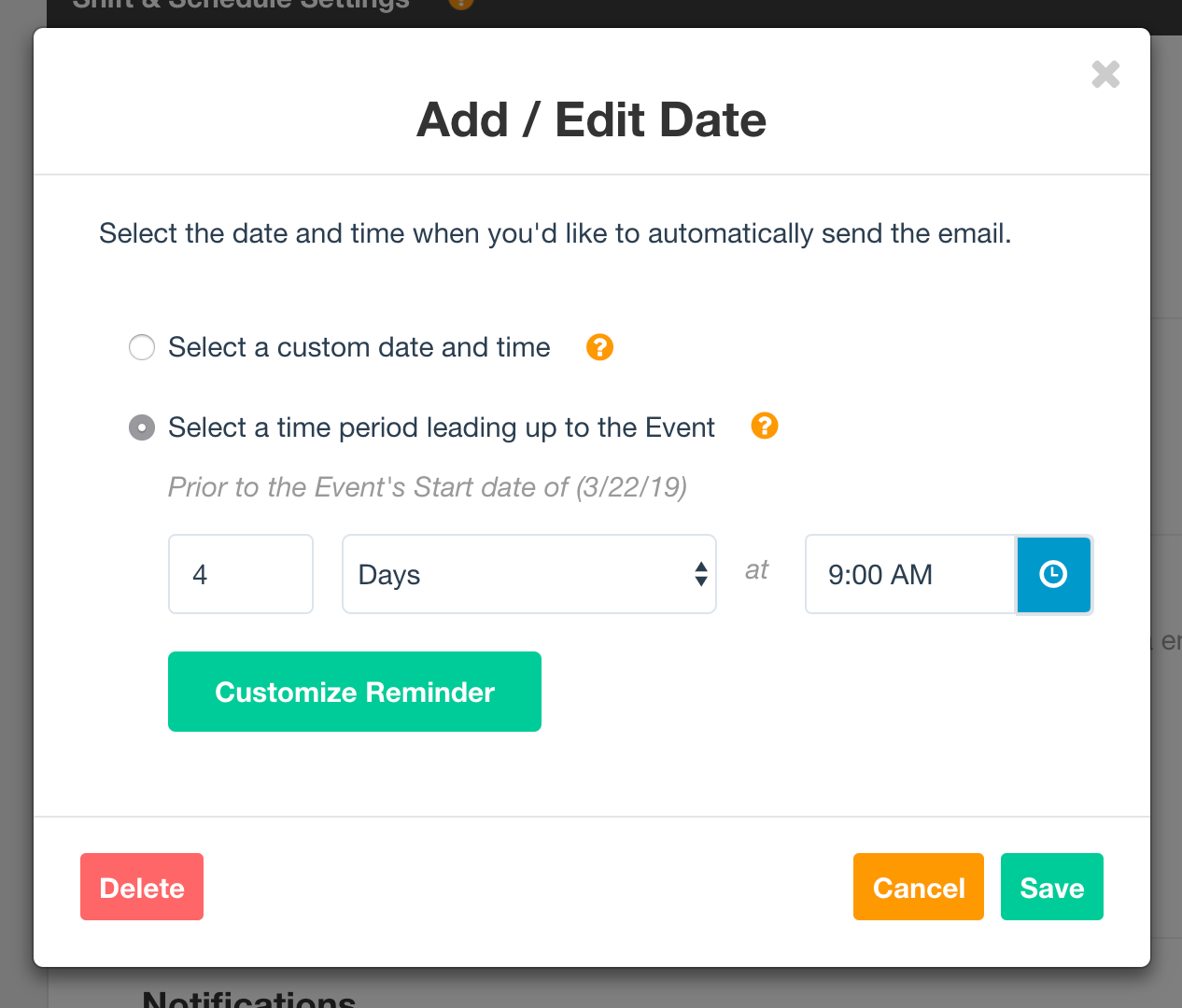 Clicking on 'Customize Reminder' will let you write a personal message as well as add a formatted chart-view of the volunteer's personal schedule. Once you've finalized your selections, just click 'Save' and you're good to go!