Do I have to register with InitLive in order to work?
Is an InitLive account required to signup for work Opportunities?
Yes, in order to sign up for Opportunities that an Organization has created and listed on InitLive, an InitLive account is required to join or register. If you do not already have an account you can visit app.initlive.com to create one.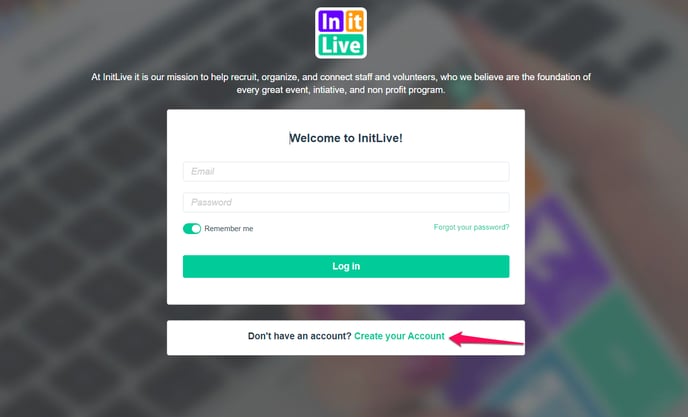 Creating an account will allow you to signup for Organizations or Opportunities, but you will need to be invited or have been given a Public Page link in order to do this. If you simply create an InitLive account you will not be able to see any Organizations or Opportunities when you log in. Instead, you will see the universal homepage which will show that you are not a part of any Organizations or Opportunities.