See what you can do with your Event list!
Your Event list is a useful tool in keeping track of your Events and Event details. You can see a quick overview of your Events which includes Start Date, Total Staff, and more. This list allows you to filter your Events as well as take action on individual Events or multiple Events at a time.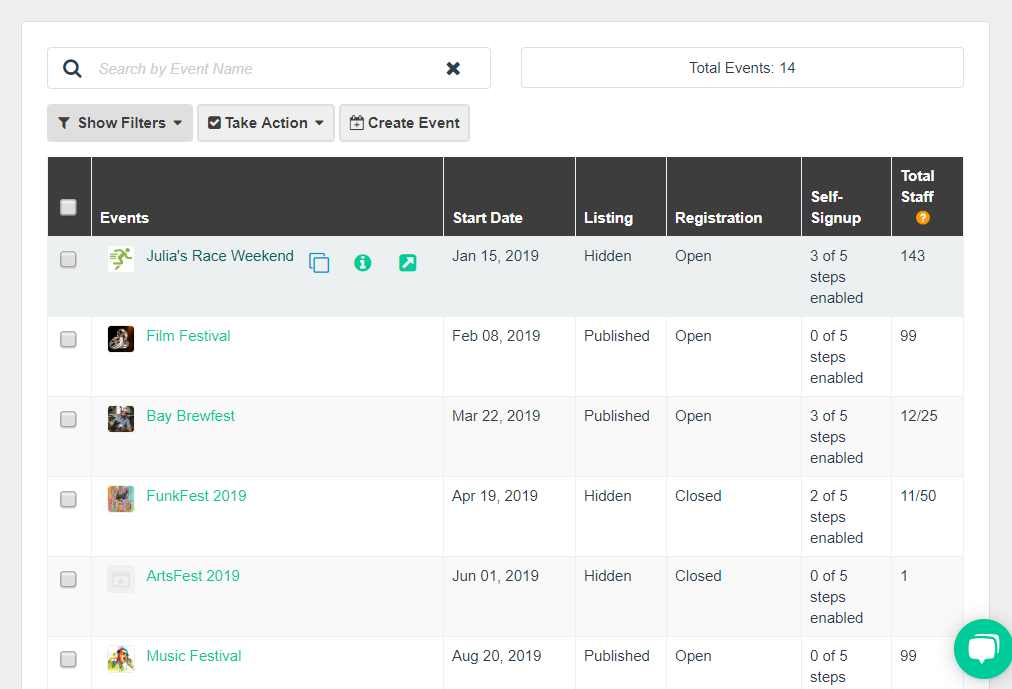 Quick View
If you hover over an Event, you will see three logos appear. The first one is a blue copy icon you can click to copy the Event. The second one is an 'i' in a circle which will provide a quick view of the Event. The third will allow you to access the Event. If you click the second icon, you will see a pop-up that provides a quick glance at the Event and its details. You can use the tabs along the left-hand side to navigate the page and the coloured tiles in the Overview provide some quick statistics on your Event.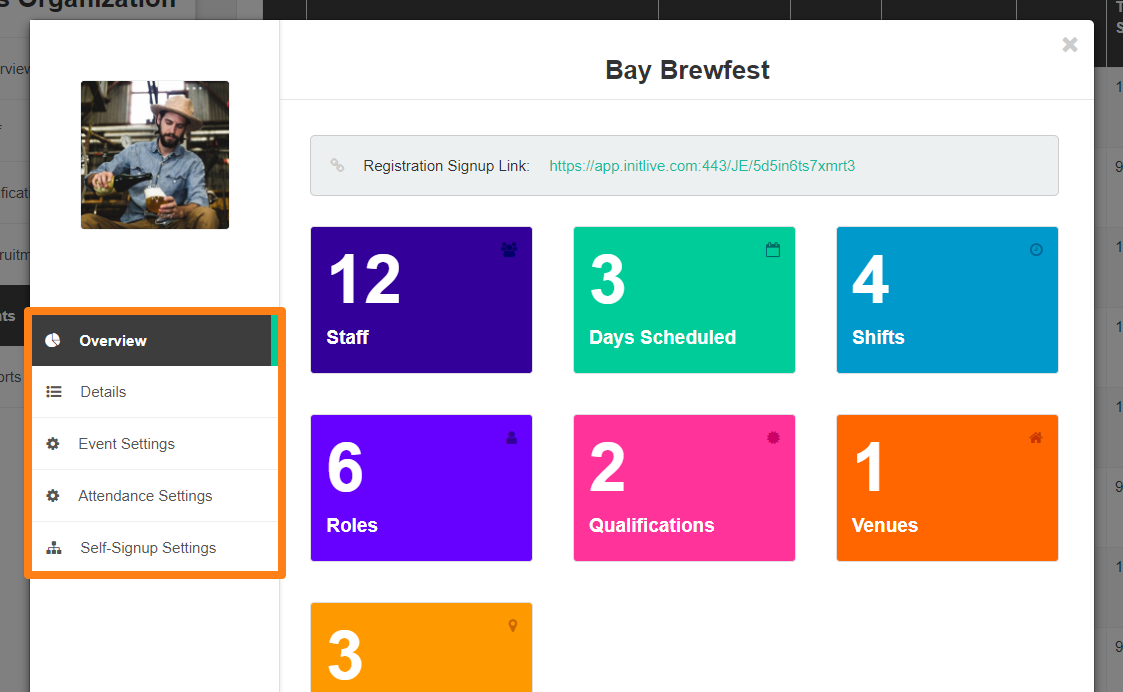 Take Action
With the 'Take Action' button directly above the Event list, you can perform a few tasks to your Events in bulk or individually. You can, for example, delete multiple, old Events. To delete an Event, you can click the checkbox beside the name of the Event(s) you wish to Delete, click 'Take Action' and then click 'Delete Event(s)'.