How do I manually schedule Staff?
Assign Staff to specific shifts within your Opportunity
To assign Shifts to your Opportunity Staff, start by navigating to the 'Schedule' tab in your Opportunity.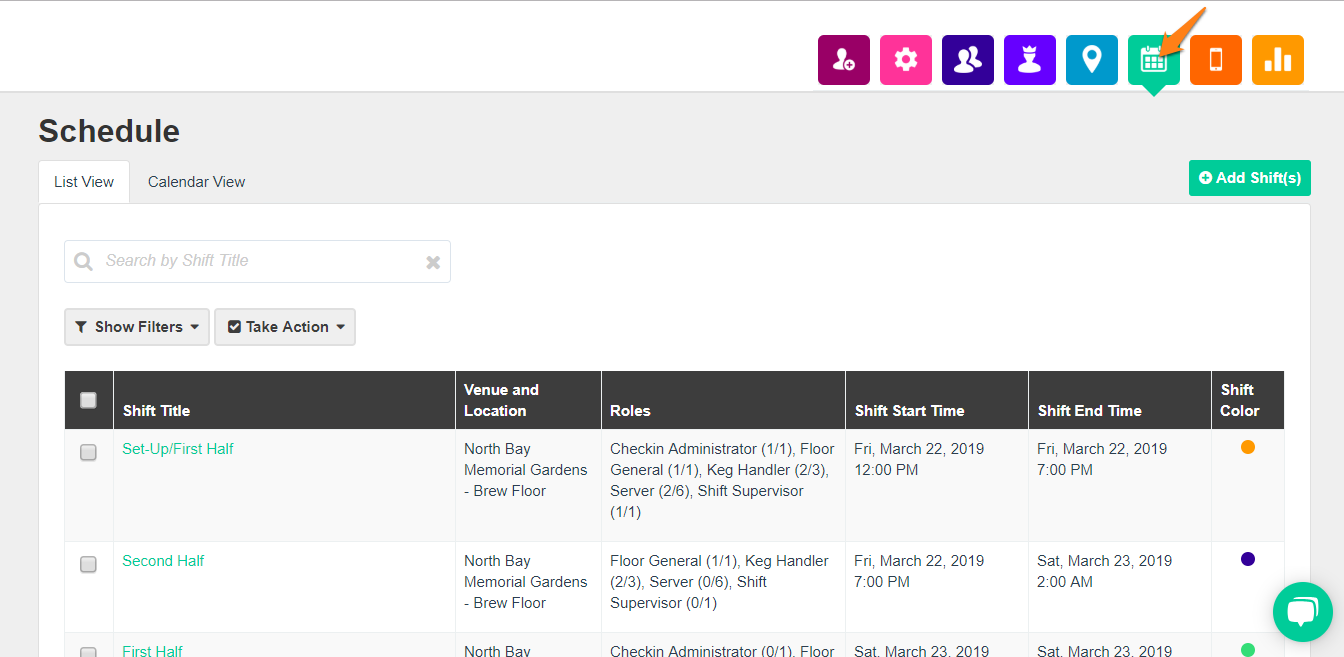 If the shift you wish to fill has already been created, select that Shift from the list or the calendar. Alternatively, create a Shift and follow the same steps. To add Staff to that Shift, select the 'STAFF' tab on the left-hand side. You will then have to choose which Role you want to fill. When a Role is chosen you will be presented with a list of eligible Staff to choose from. You can select any of these Staff members to fill the Role for the selected Shift and you can also filter the list of Staff based on Qualifications, availability and more. To assign a Staff member to the Shift, check off the box beside the name of the Staff member. To finish, click 'Save' and then 'Done'.