Use the Recruitment tab within your Opportunity to customize your Opportunity's Signup Workflow
Customizing the recruitment process is often the first step to building your Opportunity. The 'Public Opportunity Page' accessed from the Recruitment tab within your Opportunity will allow you to preview the landing page that Staff will access in order to register for your Opportunity. Use the 'Public Opportunity Page Toolbox' to populate Opportunity Details, add custom branding through a logo and cover photo, and access the Registration Signup Link that you'll use to recruit volunteers.

Build the registration form for your Opportunity from the 'Form Questions' area of the Recruitment tab. You can enable and require the template questions suggested by InitLive, carry Organization Custom Questions down to the Opportunity, or create your own Custom Questions specifically for this Opportunity. Please note, users will not be prompted to answer Organization Custom Questions again if they have answered them previously.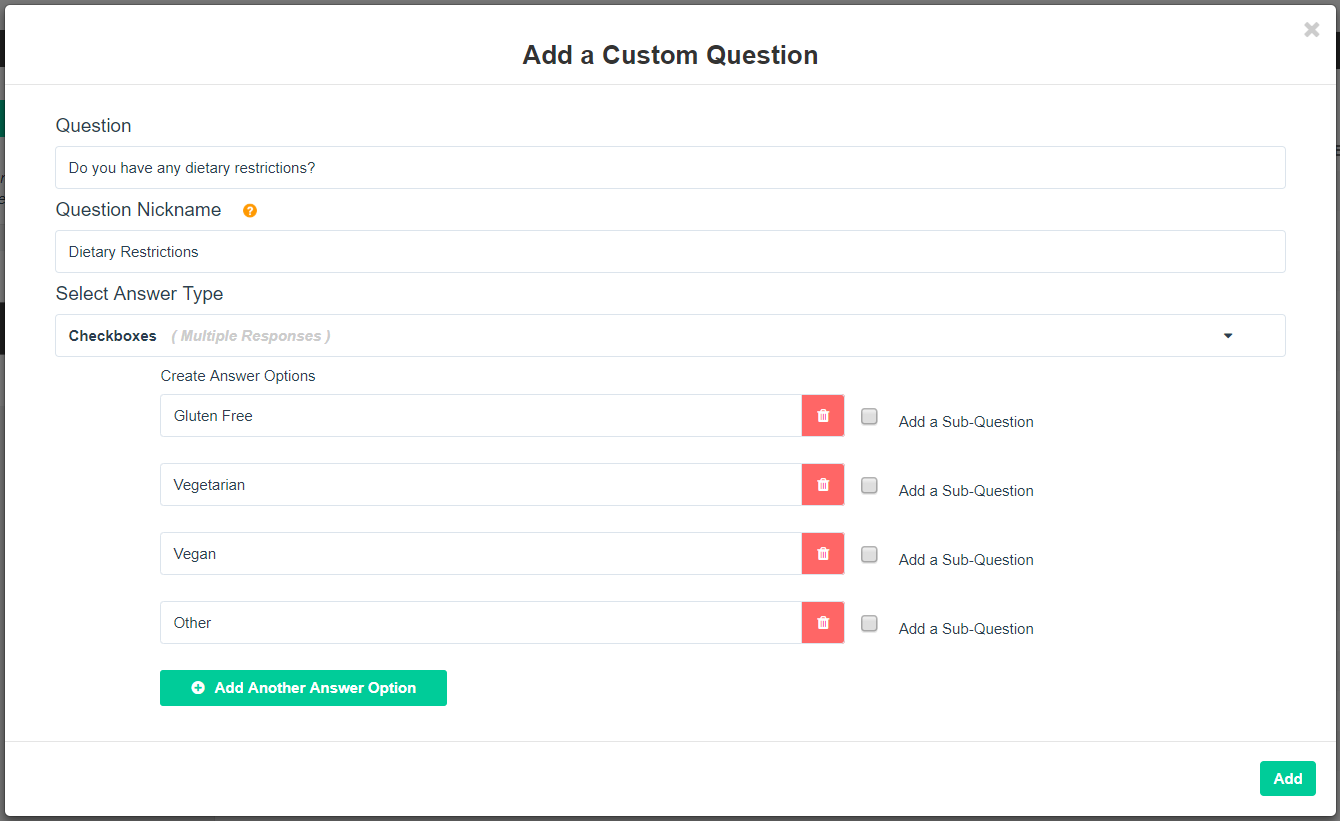 Configure the workflow volunteers will follow when signing up for your Opportunity through the 'Self-Signup Settings' area of the Recruitment tab. Enable the steps you'd like volunteers to go through using the ON/OFF toggles. You can enable as many or as few signup steps as you'd like. If no steps are enabled, volunteers will experience one-click signup. Alternatively, enable all signup steps to ensure volunteers register for your Opportunity in full, including selecting their own Shifts. Please note that these settings can be adjusted at any time. For example, begin by enabling only Form Questions for initial recruitment. At a later date, have existing Opportunity Staff select Shifts when you turn Shifts ON.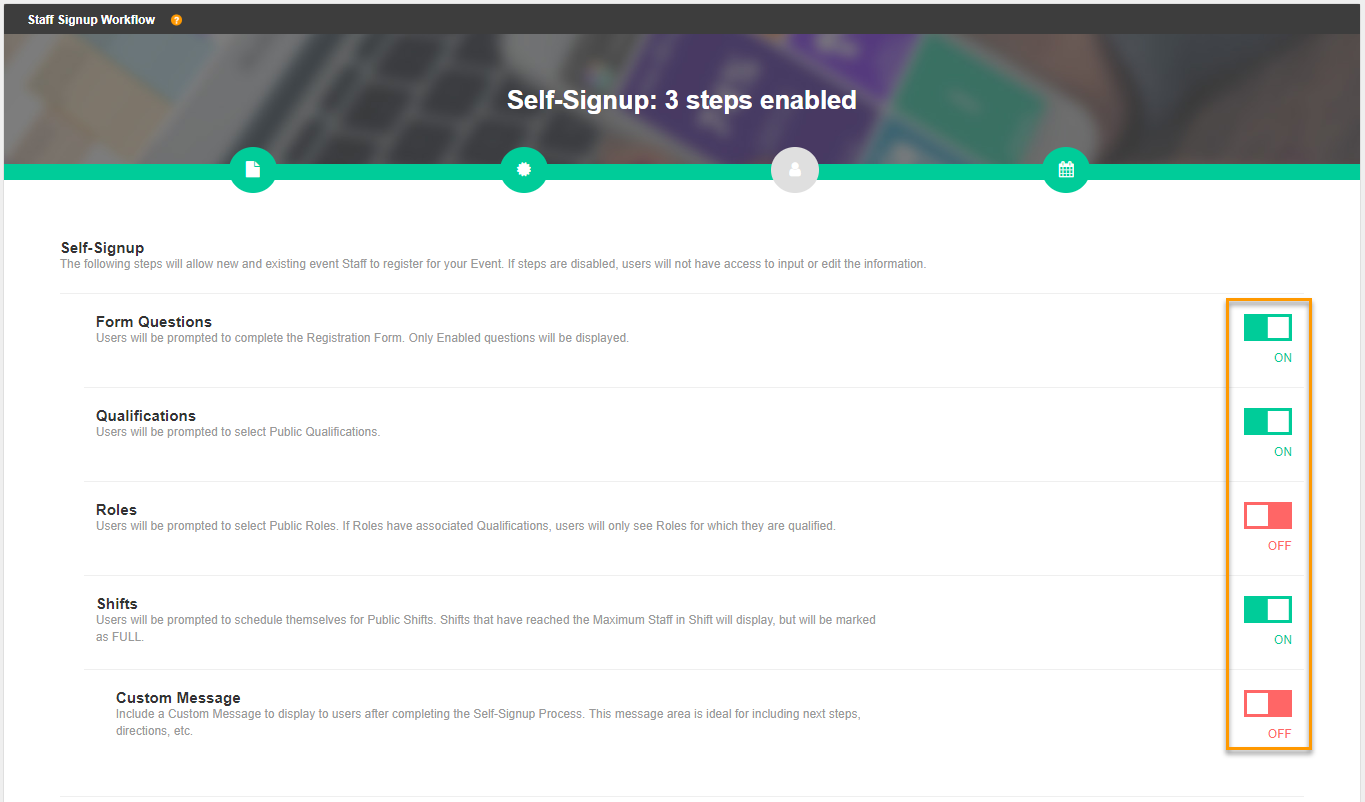 The final step to enable recruitment is to change your 'Registration State' to Open and share your 'Registration Signup Link,' whether you post it on your website, share it with your Organization Staff List, or share through Social Media. The 'Registration State' can be changed back to Closed once Recruitment is complete.