Collecting Opportunity Availability
Toggle Availability ON or OFF at the Opportunity level, or in bulk at the Organization level.
Opportunity Level
To make this change per Opportunity and from within your Opportunity, navigate to your General Opportunity Settings. Right below the Minimum and Maximum Staff settings, you can choose whether or not to 'Collect Availability for this Opportunity'.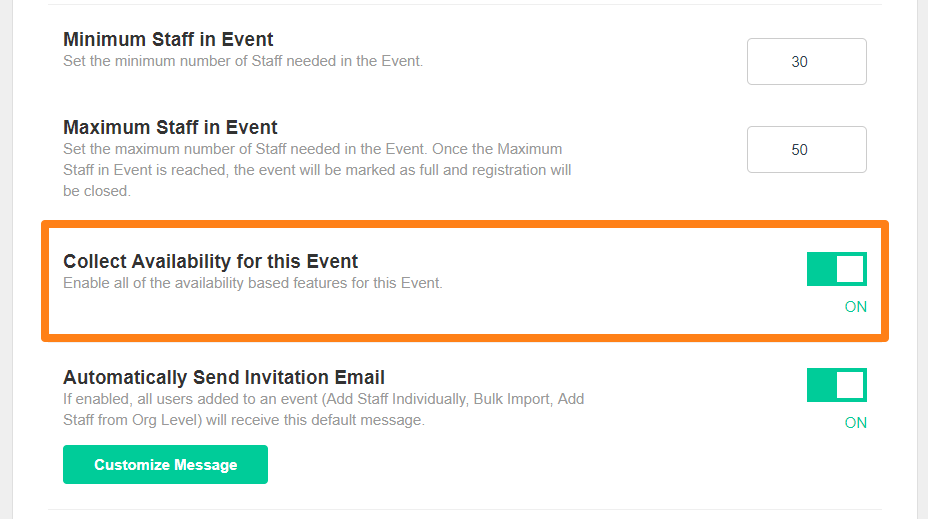 Organization Level
To make this change at the Organization level, navigate to your Opportunity list within your Organization and select the Opportunities you wish to change settings for using the checkboxes along the left-hand side of the list. Once you have finalized your selection, click on the 'Take Action Button' and select 'Opportunity Settings'.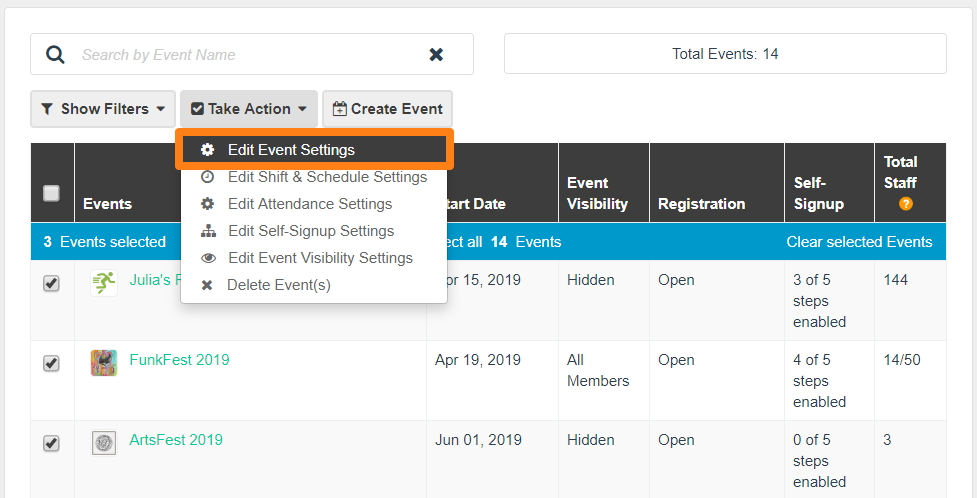 You can use the pop-up that appears to edit multiple Opportunity settings including the choice to 'Collect Opportunity Availability'. Making any changes here will, in bulk, apply the changes to your selection.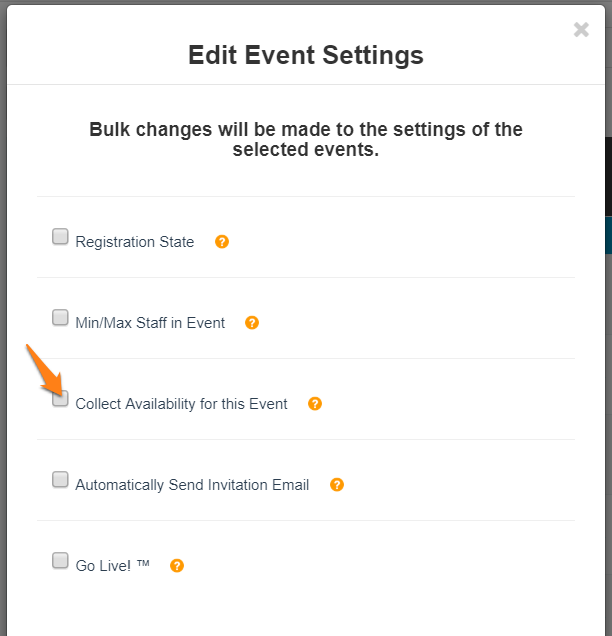 If you choose to collect Availability for your Opportunity, enable Availability in the 'Self-Signup Settings' so that Volunteers can mark their availability during the registration process.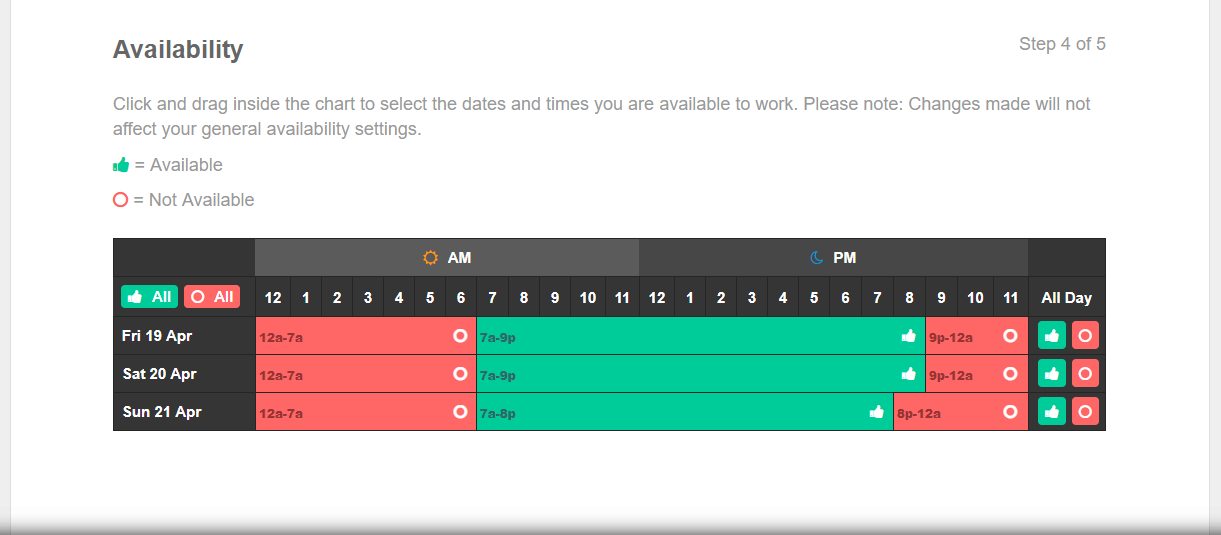 It should be noted that any changes made to General Availability will carry down to the Opportunity while any changes to Opportunity Availability will not be reflected in General Availability.